Description
QIKAZZ 100A 14v Alternator W/Vac Pump for Patrol GQ GU TD42
Nissan GQ and GU Patrol TD42 Owners, here is the alternator you have been looking for.
Finding a decent alternator that has a Vacuum pump on the back is hard to find, well this GQ patrol alternator is just what your after.
Well, this is the one you need, its the first we have tested that actually works at Idle, unlike most of the others we have tested. 
This guy puts out 100A and 14v, so its best suited to those running Optima Batteries or other AGM//Deep Cycle/Dual Purpose style batteries that require a little more Voltage for an optimum charge. 
Not only that, its got a high volume vac pump. Producing a nice 60cc.
We have included a few custom components also, firstly a new Oil Return hose, most of your old hoses will be old and brittle by now, and due to the outlet location on this alternator, you may find that factory oil return house a fraction short. So kill 2 birds with one stone, get a slightly longer hose perfect for the job and a brand new soft hose that wont leak. 
A component of your charging system that's often overlooked is the charge wire, your factory alternator was putting out approx 60A, so the wire between the alternator and the battery was rated as such, but its not going to do the job for an 100A Alternator. There really is no point upgrading the alternator and using the factory wire that's under rated, so that's why we have also included a new Alternator Output lead, made using 6 B&S Wire, its rated at 105A continuous, to be on the safe side we have fitted one 125A fuse at each end. The lead is fully made up ready to bolt on, professionally crimped, fully covered in split tube and then wrapped in wrapping tape. Made to the correct length to run from your alternator, up to the firewall and back down to your start battery. 
Sensor plug, vacuum hose outlets and oil feed line are all a direct plug in without the need to make any alterations. 
This kit really is what you need to get the job done. 
The custom Charge Lead and Oil Return line are valued at $99 by themselves. 
Suits all TD42 GQ and GU Patrols with the Vacuum pump on the alternator
Specs
Charge Rating  : 100A
Voltage Output : 14V
Vacuum Pump : 60cc
Customer Reviews
Write a Review
Ask a Question
05/07/2021
Shane C.

Australia
Qikazz alternator
Very happy! Not the first product I have brought from them, but definitely not the last. Never had a bad experience, and everything I have got has been top notch! Keep up the good work guys!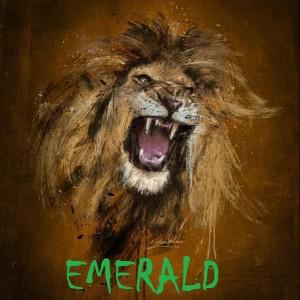 DE
24/03/2021
Devin E.

Australia
Best Alternator for my dual setup
Awesome experience with it so far, can't fault it. Was a great buy and recommendation. Thanks Aaron!
25/07/2020
Didier B.

Australia
100amp alternator.
Fitted it the other day and it definitely puts out 14v. Reading from my dual Redarc battery monitor I can see the difference. Now time will tell if it lasts the distance. Good quality charging wire.